Best Jeans Alteration Tailor Shop In Indirapuram, Ghaziabad
We guarantee a perfect fit for all our bespoke garments, or we'll make it right. 
Every item we create is handcrafted to your unique measurements and preferences, with care and attention to detail
Experience the comfort and confidence of perfectly fitted clothes.
Expert Jeans Alteration In Indirapuram
Experience the perfect fit with our expert jeans alteration service in Indirapuram. We understand that finding jeans that fit you perfectly can be a challenge, but our skilled team of tailors is here to provide you with tailored solutions to achieve the ideal fit for your jeans. Whether you need hemming, waist adjustments, tapering, or any other alteration, we offer a comprehensive range of services to cater to your specific requirements. With years of experience in the industry, we have honed our craftsmanship to deliver impeccable alterations that ensure both comfort and style. Our attention to detail and commitment to customer satisfaction set us apart, as we strive to make your jeans look and feel like they were custom-made for you. Trust our expert jeans alteration service in Indirapuram to enhance the fit and style of your favorite, giving you the confidence to rock your jeans with flair.
Indirapuram Alteration Tailor Reviews
Very neat and clean stiching with perfect fitting and nice design.Reasonable rates.Must go there at least once.
It is very difficult to find a good tailor now a days and Master ji is a very rare gem . I went there after reading some positive google reviews and have became there regular customer.
I am very satisfied, because owner is very experienced, he is very good in detailed work and provide you all that quality of works that you desire for you clothes.
Our Jeans Alterations Services in Indirapuram
Jeans Resizing & Adjustments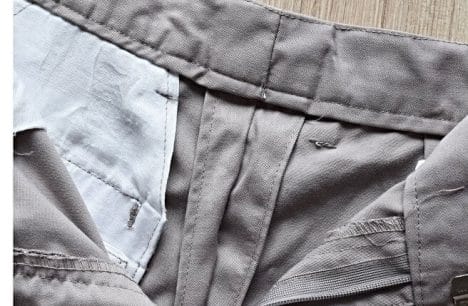 Jeans Intricate Alterations
As the best alteration tailor in indirapuram , We take pride in offering comprehensive and reliable jeans alteration services in indirapuram tailored to meet your specific needs. We understand that finding jeans that fit perfectly can be a challenge, and that's where our skilled team of tailors comes in. Whether you need adjustments to the length, waist, hips, or thighs, we provide a wide range of alteration solutions to ensure that your jeans fit you flawlessly.
Our jeans alteration services In Indirapuram include:
Jeans Hemming: Whether you want to shorten or lengthen your jeans, our expert tailors will ensure precise and even hemming, maintaining the original look and feel of your denim.
Jeans Waistband Alterations: If your jeans are too loose or tight around the waist, we can skillfully alter the waistband for a comfortable and customized fit.
Jeans Tapering: If you prefer a slimmer silhouette or want to alter the shape of your jeans, our tailors can expertly taper the legs to achieve the desired look.
Jeans Patchwork and Repairs: We offer patchwork and repairs for jeans that have undergone wear and tear. Our skilled team will mend any holes, tears, or frayed areas, ensuring that your jeans look as good as new.
Jeans Personalized Alterations: We understand that each individual has unique requirements. That's why we offer personalized alterations, taking into account your specific measurements and preferences to ensure a tailored fit.
With our attention to detail, quality craftsmanship, and commitment to customer satisfaction, our jeans alteration services in Indirapuram provide you with jeans that fit like they were made just for you. Trust us to enhance the comfort, style, and longevity of your favorite denim.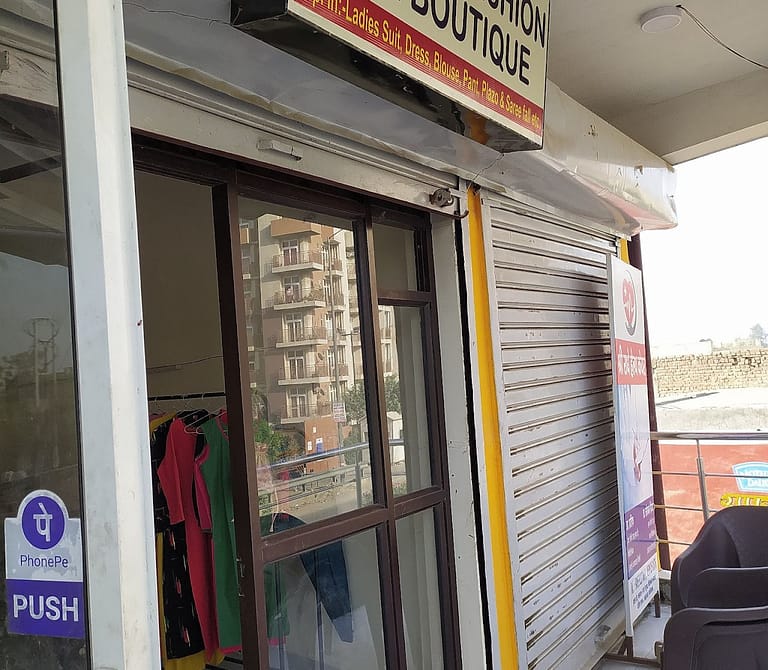 We offer top-notch tailoring services for both ladies and gents at Indirapuram Tailor in Indirapuram, Ghaziabad. Our highly skilled tailors specialize in clothing alterations, Custom design, and dressmaking. We pay close attention to detail to ensure that our customers leave feeling confident and looking sharp. Our tailor shop is equipped with modern tools and machinery for precise and perfect stitching. Whether you need a simple repair or custom tailoring, our team is dedicated to making sure your clothing fits perfectly. With quick turnaround times, your clothes will be back in your wardrobe in no time. Experience the magic of the best tailor shop in Indirapuram, Ghaziabad – visit us today!
Vivekananda plaza , kanawani, Chotpur Rd, opp. Cloud-9, Ahinsa Khand 2, Indirapuram, Ghaziabad, Uttar Pradesh 201014
07503403785 
FAQs About Jeans Alteration Service In Indirapuram