Best Saree Fall and Pico Shop In Indirapuram, Ghaziabad
We guarantee a perfect fit for all our bespoke garments, or we'll make it right. 
Every item we create is handcrafted to your unique measurements and preferences, with care and attention to detail
Experience the comfort and confidence of perfectly fitted clothes.
Expert Saree Fall and Pico Service In Indirapuram
Preserving the beauty and lifespan of your beloved sarees is our speciality at Indirapuram Tailor. Our Saree Fall and Pico service in Indirapuram is a testament to our dedication to top-notch craftsmanship.
We believe that a well-done Saree Fall and Pico not only makes your attire look better but also makes it last longer. Our experienced artisans put their hearts into every fold, ensuring a refined finish that radiates sophistication and grace.
We pay close attention to the little details. We carefully secure the edges of your saree, seamlessly blending the fall and pico, allowing the fabric to drape flawlessly. Whether it's a brand-new saree or a cherished piece with sentimental value, our services are tailored to bring out its natural beauty, reflecting your unique style.
Indirapuram Tailor Reviews
Very neat and clean stiching with perfect fitting and nice design.Reasonable rates.Must go there at least once.
It is very difficult to find a good tailor now a days and Master ji is a very rare gem . I went there after reading some positive google reviews and have became there regular customer.
I am very satisfied, because owner is very experienced, he is very good in detailed work and provide you all that quality of works that you desire for you clothes.
Why Choose Us For Your Saree Fall and Pico
Our team of experienced artisans takes pride in their work, ensuring that every saree receives the attention it deserves, resulting in a flawless finish.
We understand that each saree is unique, and our services are tailored to complement the specific fabric, design, and pattern, guaranteeing an elegant look.
Beyond aesthetics, our Saree Fall and Pico services contribute to the longevity of your sarees, allowing you to cherish them for years to come.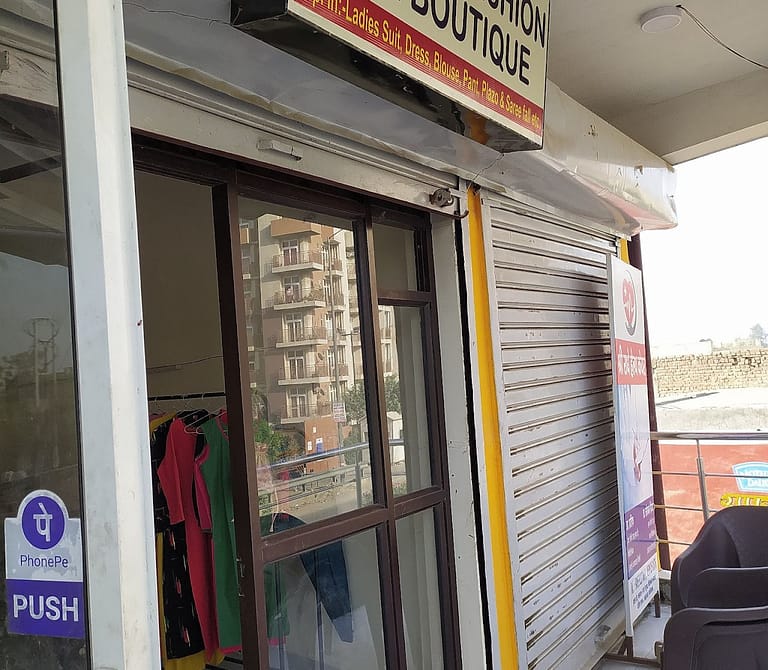 We offer top-notch tailoring services for both ladies and gents at Indirapuram Tailor in Indirapuram, Ghaziabad. Our highly skilled tailors specialize in clothing alterations, Custom design, and dressmaking. We pay close attention to detail to ensure that our customers leave feeling confident and looking sharp. Our tailor shop is equipped with modern tools and machinery for precise and perfect stitching. Whether you need a simple repair or custom tailoring, our team is dedicated to making sure your clothing fits perfectly. With quick turnaround times, your clothes will be back in your wardrobe in no time. Experience the magic of the best tailor shop in Indirapuram, Ghaziabad – visit us today!
Vivekananda plaza , kanawani, Chotpur Rd, opp. Cloud-9, Ahinsa Khand 2, Indirapuram, Ghaziabad, Uttar Pradesh 201014
07503403785 
FAQs About Saree Fall and Pico Service In Indirapuram
Yes, We do provide Our Saree Fall and Pico service in Indirapuram.
The cost of saree fall and pico service in Indirapuram is 120rs /-.